Just bought a beko tff673apw freezer and noticed that there's a copper pipe on the back at the bottom of the unit that sticks out 1 /1/2 inches from the rest of the pipes.
This is my first freezer and I wondered if this was normal as it seems like it could be easily damaged especially if the freezer was pushed up against the skirting and considering the pipe itself looks quite delicate.
(I had a little look at the freezers in our local electrical store and the few that I could see the back of all had the copper pipe flush with the rest of the freezer - we ordered the beko online which is why I didn't notice this before buying).
Here's a pic showing what I mean.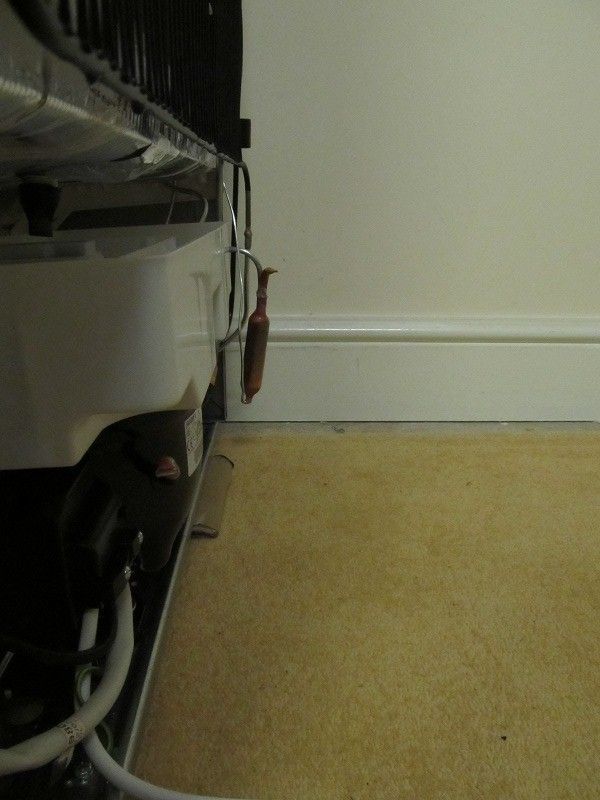 Is this just part of the design or could this be a problem with the unit we received?
Just remembered, the freezer came with some plastic spacers that you are supposed to fit to the black metal pipes to keep distance from the wall. I wonder if that's due to the copper pipe sticking out.
Thanks.