Hi
My Zanussi WJS1265W washer dryer has stopped working properly.
I've managed to get the fault code from looking at some tips from this site - thank you.
The code is E52 which relates to the issues I'm having, the machine switches on, lets me select a programme, the timer runs down BUT the drum does not spin around.
I haven't got to the motor yet, but thought I would look at the PCB first as it is very accessable.
From the photo below you might be able to see the black dust/burnt bits on it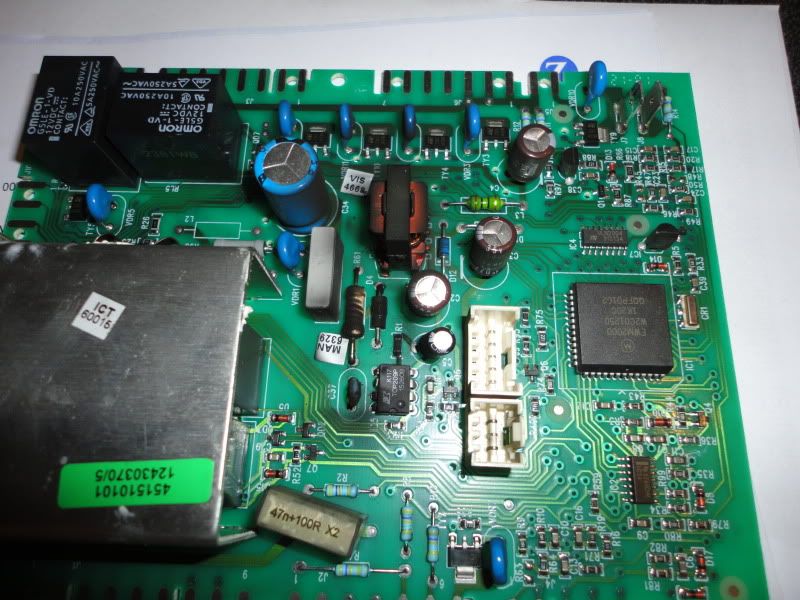 I think it might be the copper coil thingy (for want of a better description) - I'm guessing it means a new PCB - any idea how much they are?
Should I also check anything else?
Thanks again.